In yesterday's newspaper supplement an article stated that food was fuel not part of your value as a human being
To be fair the context was New Year's resolutions and over indulgence but frankly it's like saying the local painter & decorator slapped paint on the Sistine Chapel ceiling during a maintenance contract.
I value the dining experience and appreciate the craft and skill of all the restaurant professionals that elevate food from simply fuel. Especially when it is part of an enjoyable holiday when everything should be a pleasing discovery. Memories are made of this.
There's a wonderful selection of restaurants in Christchurch
- and we are fortunate in Christchurch that there are so many of them! Whether it is a craft beer pub, a wood fired oven pizzeria or a fine dining experience, what defines Christchurch's restaurants is freshness and passion.
Between ourselves and our friends we have covered the majority of them!
So making recommendations to guests about where to eat ought to be easy - but we are spoiled for choice. Christchurch offers a huge selection of restaurants for dinner and many are new and innovative. Christchurch city centre is compact and it is an easy walk around the principle tourist attractions. Consequently our choice of restaurant that we recommend to our guests is often based on its proximity to one of these attractions.
So here is my mainstay selection. I have tried to reduce the list further but truthfully could not leave any one out. They are not in any order of preference although the first on my list may be equalled but never beaten.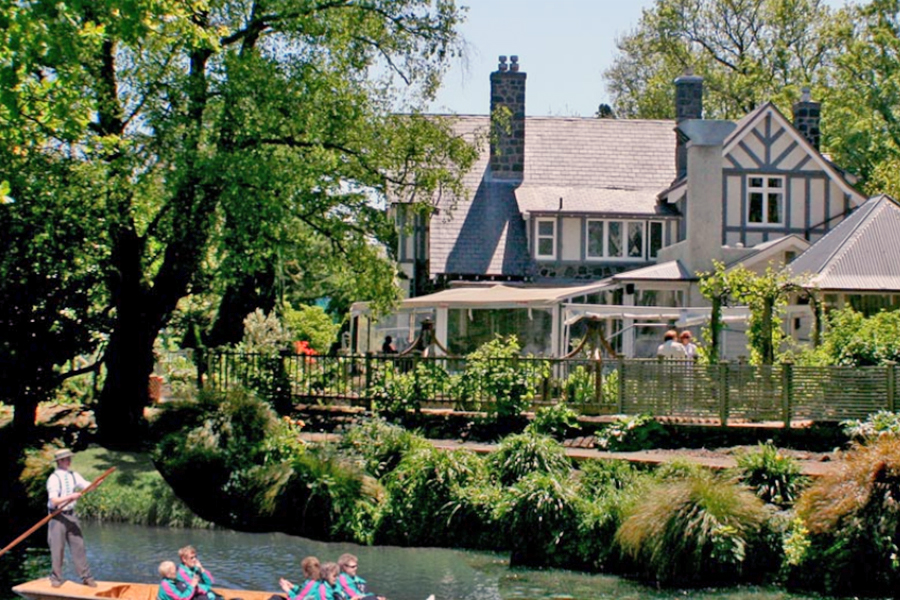 The Curator's House
+64 3 379 2252 View Website 7 Rolleston Avenue, Botanic Gardens.
Our #1 favourite and a must during your stay. It's location inside the Botanical Gardens affords a lovely setting for lunch outside, or an evening meal. Dependable and authentic Spanish cuisine... class and history.
Universo
+64 3 379 5214 View Website Cnr Worcester Boulevard and Montreal Street.
Only a short walk from the Botanical Gardens is the Christchurch Art Gallery (free admission) so Universo inside the Gallery is considered a good choice for lunch. Contemporary, edgy, cool - we are pleased with what we found.
Amazonita
+64 3 377 4144 View Website 126 Oxford Terrace
Also in the heart of the city, again a delightful setting located on The Terrace. The recently crafted pedestrian area with its embankments overlooking the river Avon has a number of restaurants to stroll past that catch your eye. Try Amazonita; with its exotic decor and lovely food, definitely one to put on your list.
Twenty Seven Steps
+64 3 366 2727 View Website 16 New Regent Street.
Everyone loves New Regent Street. It is a pedestrian only street, although our vintage Trams do travel along it between the outdoor cafe tables! Built in Spanish Mission style New Regent Street is Christchurch's only complete heritage streetscape. Twenty Seven Steps is an old favourite and consistently good.
Francesca's
+64 3 374 9790 View Website 149 Gloucester street.
Very close to the Isaac Royal Theatre, Francesca's is popular with theatre goers, not that you need an excuse! Great Italian cuisine with a wine list and cocktails to complement the pasta. Francesca's is located at one end of New Regent Street and on a pleasant evening a stroll afterwards is a must. The street is colourful with its specialist shops, cafes and bars - there is even a whiskey and cocktail lounge The Last Word, open 'til late....
Tram Restaurant
+64 3 366 7830 View Website 109 Worcester Street (Shop 13)
It's a long while since we dined on the tram but our recent visitors have all enjoyed the experience. Part of that enjoyment is the surprise just how much the cityscape changes after dark. Fascinating. Based on our guests' feedback it remains very good food and service!
5th Street
+64 3 365 9667 View Website 5 Elgin Street, Sydenham
One of our newer restaurants, 5th Street is found midway between Dyers House and the city centre. The food and drinks staff are all knowledgeable, friendly and ready to assist with good advice and recommendations. The same goes for the chefs who consistently work their magic with ever changing fresh local ingredients! A cozy and welcoming dining room and bar.
Moon Under Water
+64 3 334 8001 View Website 152 Somerfield Street
Uber cool craft beer establishment (wines too) with a wide range of small and large plates designed to be shared. Something for every palate and food preference!
Protocol
+64 3 964 2880 View Website 2 Colombo Street (and at the start of Dyers Pass Road)
Protocol is found at the bottom of the Cashmere Hills and is a nice pub. With a range of specials that change each day of the week, the menu is full of classic dishes each with a contemporary twist.
The Cup
+64 3 332 1270 View Website 127 Hackthorne Road, Cashmere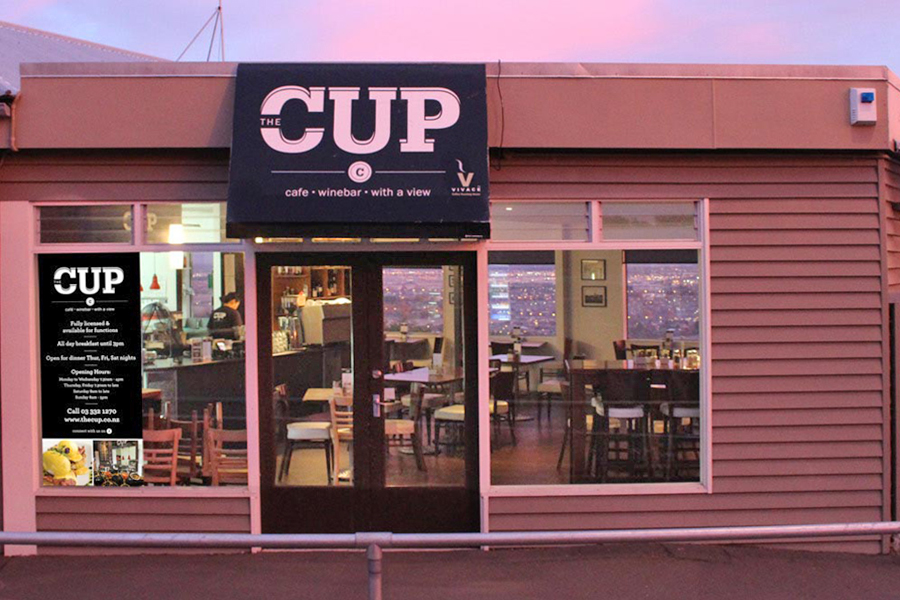 A cafe & winebar that's just 3 minutes walk from Dyers House. Punches above its weight with excellent food and lovely views across the city. Throughout the week it is a cafe by day but it also opens for evening meals thursday, friday and saturday. A lovely dining experience without the effort of driving any distance!