So you think you know Christchurch. But wait, there's more ...
How fortunate in these unprecedented times that we New Zealanders have the ability to travel and to explore our own country. Clearly we do not have any overseas guests at present nevertheless Dyers House has had visitors from out of town some of whom have been here before and have returned a second time. They have returned in part to see other, new and not so new aspects of our city. So we decided to check out some of the things in and around Christchurch beyond all the iconic attractions in the city centre that we felt might appeal to travelling Kiwis.
As a result we are really excited to offer you the choice of four quite distinctive special offers that can easily fit within a 2 night stay at Dyers House. These offers are only available when booked direct from our website. Not necessary to decide on your preferred offer before you arrive, although the Crater Rim Walks do require a day's notice.
Choose one bonus deal for any 2 night stay between now and 31st December 2020.
Here's a little information on each one and a link to each website for you to explore.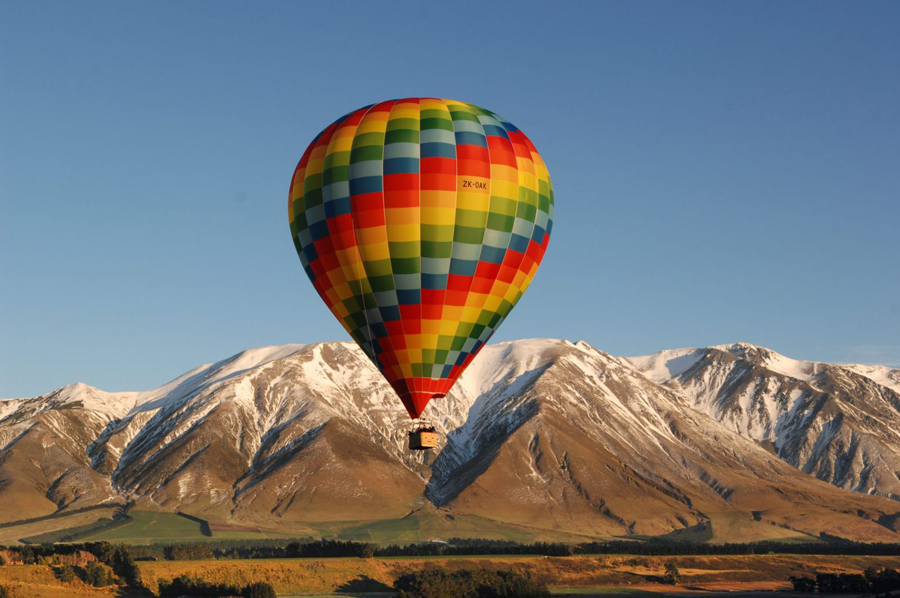 There is no more amazing feeling than to see the fabulous views over Canterbury in total silence, I know, I've been there!
An early morning start can seem a bit daunting but believe me you forget that very quickly once you get caught up in the total experience of hot air ballooning. It's a very straightforward 45 minute drive from Dyers House out towards the mountains with little or no traffic along the way. Ballooning Canterbury is located on Bealey Road just outside Darfield. Such a remarkable sight to see the envelope of the balloon expand as it fills with hot air from the gas flame. Nicholas, your pilot, is an experienced balloonist and a mine of information. Flights are subject to weather conditions.
Don't forget to take your selfie stick!
Special Offer

$100 discount per couple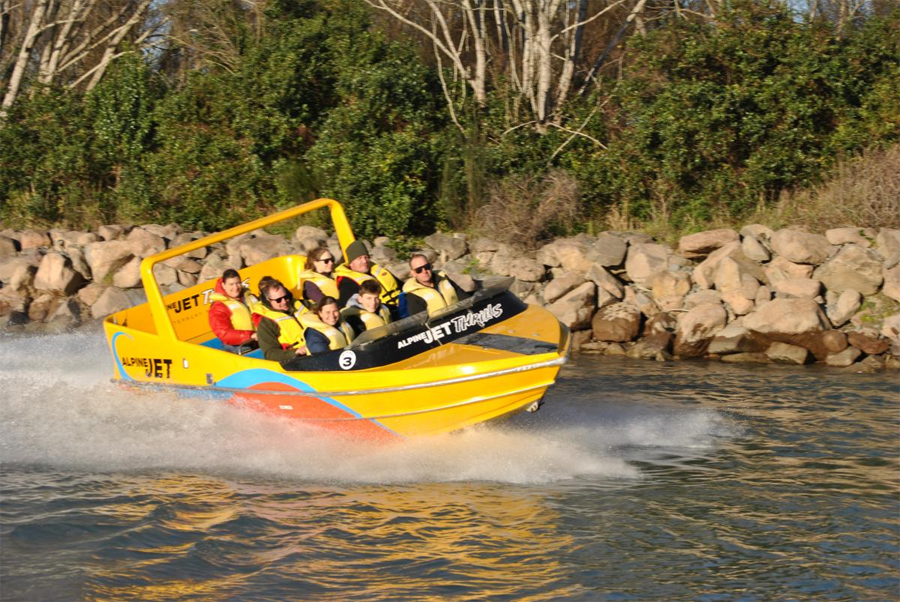 Jet boating with Alpine Jet Thrills is exactly that! Driving due north you arrive on the outskirts of Christchurch at the river Waimakariri. Alpine Jet Thrills is another locally owned and operated business and a large operation with many trips further up the river. It also offers boat rides at this point alongside State Highway 1, the braided section of the river closer to the sea. The Hamilton jet boat thrills are all there, including the 360 degree spin! Check out the video.
Special Offer

$50 discount per couple for the Braided Blast ride, plus 15 minutes extra boat time (normally 30 minutes)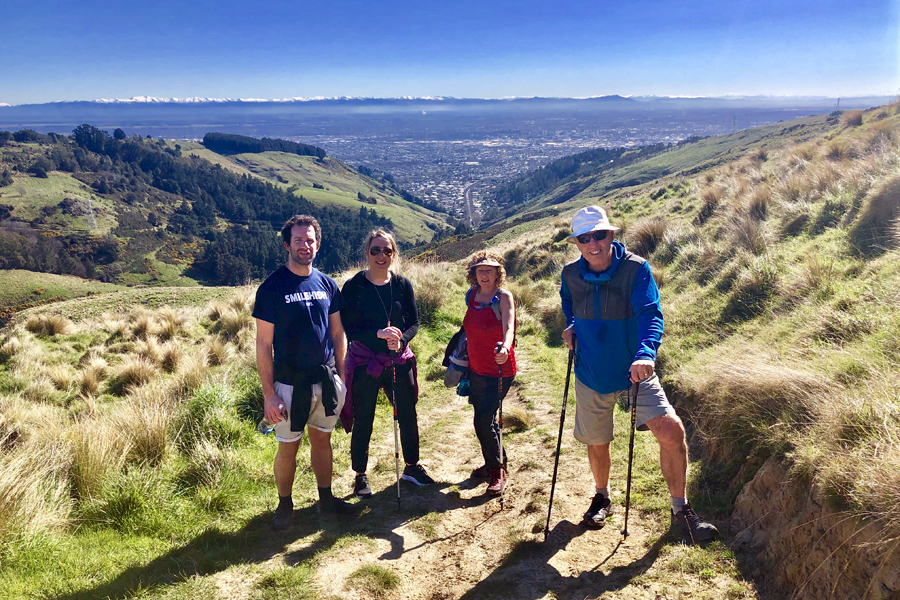 Like our other special offers, Crater Rim Walks is locally owned and operated and if you enjoy walking and you would like to experience the lesser known views of Christchurch and Banks Peninsular then this is for you. Your knowledgeable guide will entertain you with fascinating stories, about the nature, the rich history and the people associated with the area. Local knowledge provides a new perspective about the Port Hills and the scenery is absolutely stunning.
It's hard to choose between the four exhilarating walks and all are the same price. The Queen Victoria walk is arguably the closest, covering Victoria Park just above us culminating with refreshments at the Sign of the Kiwi. You have a choice between half day walks (4hrs) and full day walks (6hrs):-
Special Offer

$100 discount per couple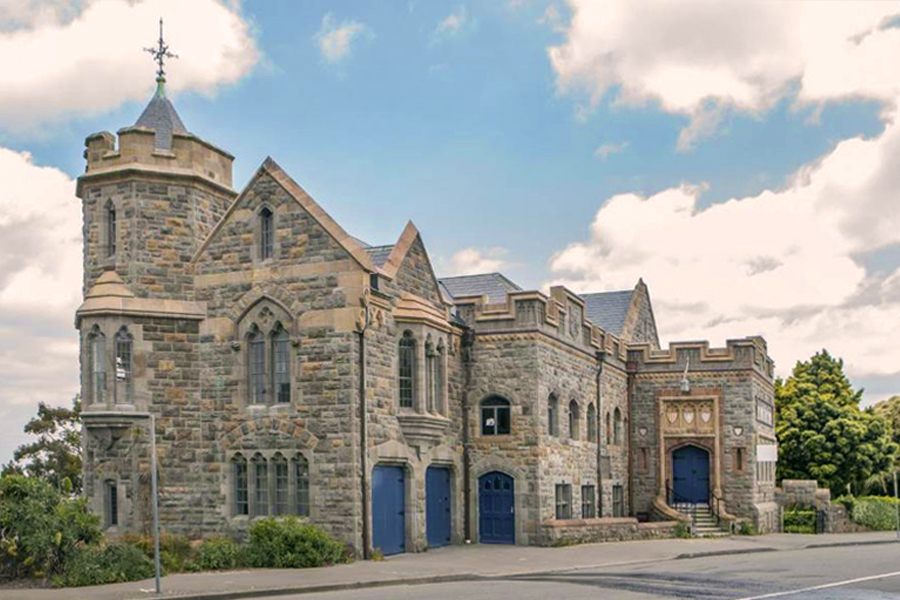 Already featured in one of my earlier blogs, the iconic Takahe has been a favourite venue of ours for some years. Historically it has hosted many functions for the rich and famous. Council owned, recently the Sign of the Takahe has undergone complete restoration and has emerged as an extremely popular café, bar and restaurant under the management of local personality Andy Male. Please note that the Takahe is closed on Mondays.
A 20 minute walk up the hill will see you there!
Special Offer

$50 voucher per couple