Record Number of Visitors to Christchurch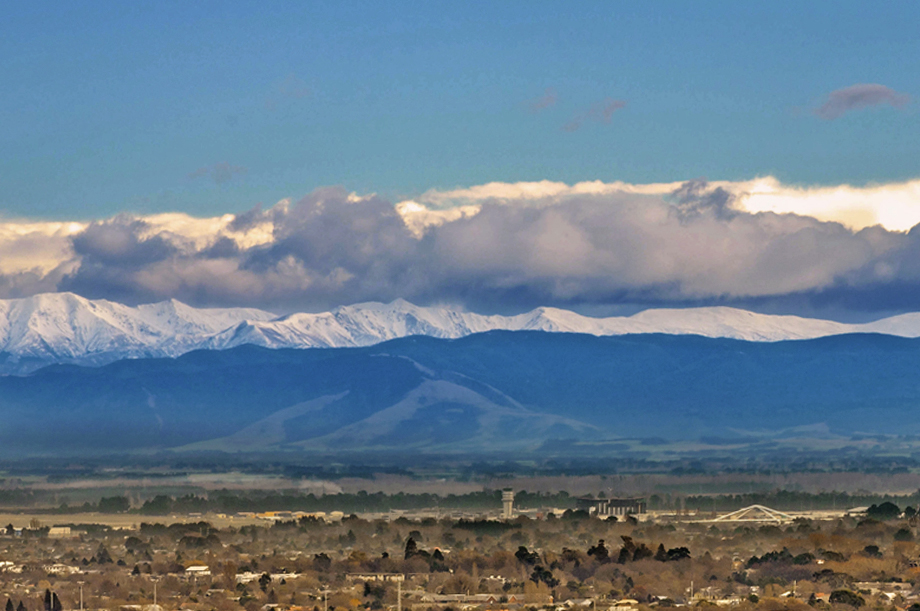 Once again Christchurch Airport has reported increasing numbers of arrivals to our wonderful city and we have certainly had more guests staying at Dyers House lately.
And just like the airport, our skies around Dyers House also seem busy.
It is early spring, the ever growing family of blackbirds is back to rebuild nests in the hedgerow and the family of swallows have returned to nest in the eaves. The swallows put on a show early in the morning and another at dusk with their high speed aerobatics. They remind me of those amazing pilots in the Red Bull Air Races, champions such as Paul Bonhomme, Mike Mangold, Kirby Chambliss and Hannes Arch. Flying is in my blood and because Dyers House has such commanding panoramic views there is always something to capture my attention, be it airport traffic such as the huge Globemaster and Hercules aircraft flying down to Antarctica, helicopters buzzing over the city, microlights over the hills or the birdlife closer to home.
Perhaps the most dramatic sight however is the squadron of greenfinches.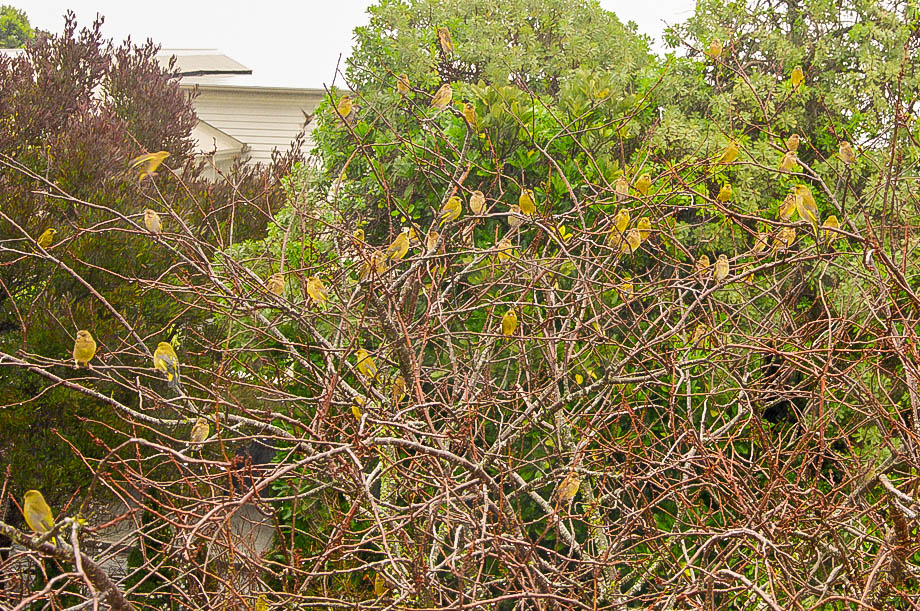 Each year they seem to arrive when the branches of our cherry tree are tinged with red and the buds of cherry blossom start to grow. Grandchildren Marcus and Zara were here the other day after school and Marcus took this photo of the finches. Both argued over the number of birds in the photo but we all agreed there were more than 40.
Perhaps we need our own air traffic control tower…