90 Years ago
On the 11th September 1928 Charles Kingsford Smith and his crew made history. They flew a Fokker tri-motor aeroplane called the Southern Cross from Australia to New Zealand to accomplish the first trans-Tasman flight. They landed at Wigram aerodrome in Christchurch. Among the crowd of more than 30,000 people to greet them was a 4 year-old boy called Laurie. In four days time it will be exactly 90 years since that event took place.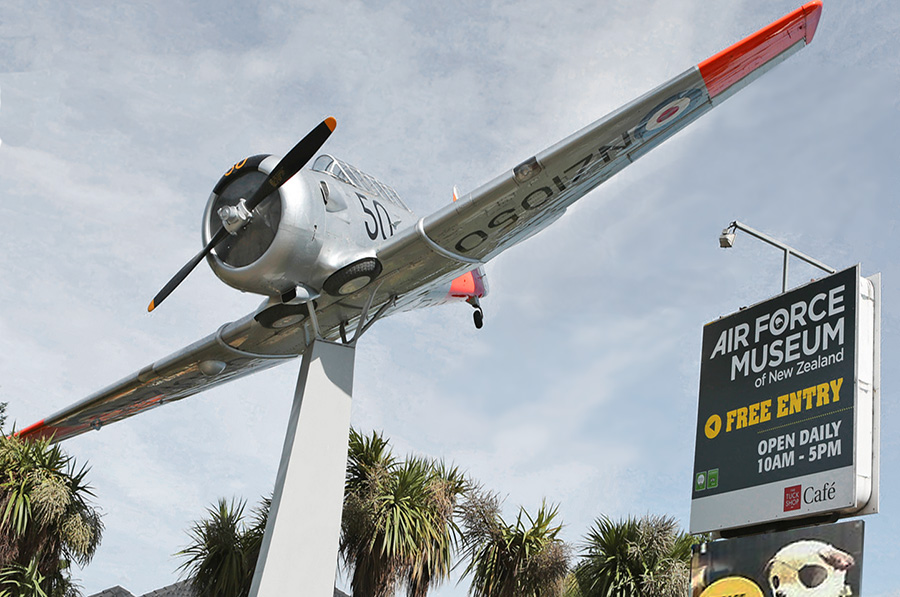 Earlier this week we met Laurie when we visited the Air Force Museum of New Zealand at Wigram. He is now 94 and admits to cutting down his hours these days but he remains an enthusiastic and knowledgeable guide around the museum.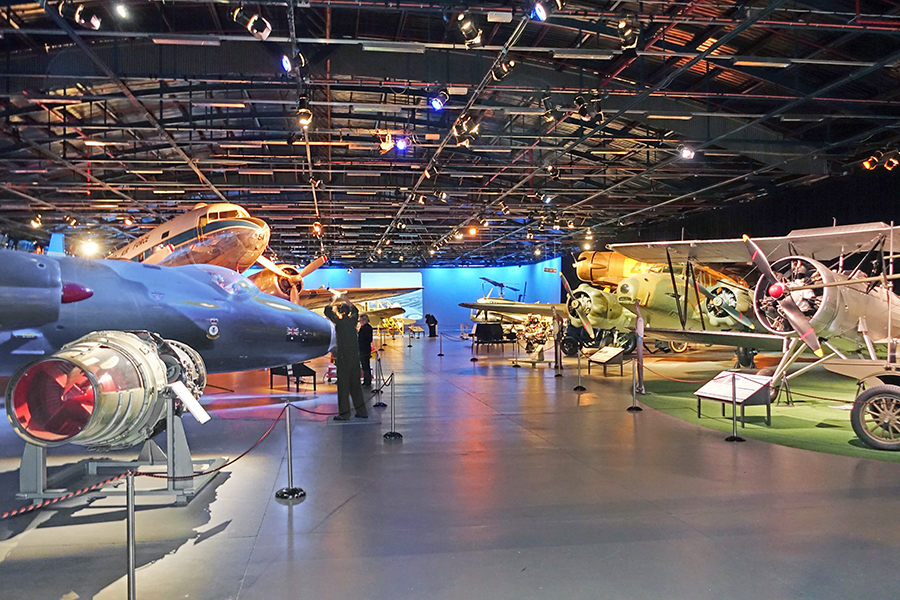 Aviation has been the focus of much of my working life, it is in my blood, I was a purser with British Airways and owned a charter aircraft here. My daughter was piloting 737s for Qantas and has been working for the Civil Aviation Authority. My father joined the RAF as a tail gunner then became a pathfinder during the war so it was lovely and very special talking with Laurie who had been in bomber command.

The Air Force Museum of New Zealand is a gem.
The public areas are on 2 floors with many permanent exhibitions on the top floor, it was very moving to see the travelling exhibition "Let Me Be Myself - The Life Story of Anne Frank", here until 21st September.
The ground floor of the museum is extensive. It is full of memorabilia, personal stories and huge displays of planes stretching back to the Bleriot 'Britannia', New Zealand's first military aircraft - a replica shown here in the lobby entrance area of the museum. All the staff we met are so welcoming and helpful and it surprises many of our guests at Dyers House to know admission is free!
Alongside the public areas, there is the reserve collection, large restricted areas where so much more is stored, restored and researched. Visitors can take a guided tour of this section, choosing from different guides who focus their talks on either "engines" or "stories". We had a personal tour, stories, which I shall cover in another blog, but this is a poignant moment in time.
New Zealand's last surviving WWII Spitfire ace pilot Alan Peart passed away yesterday. Our thoughts and condolences go to his family and friends.