In less than 15 minutes from Dyers House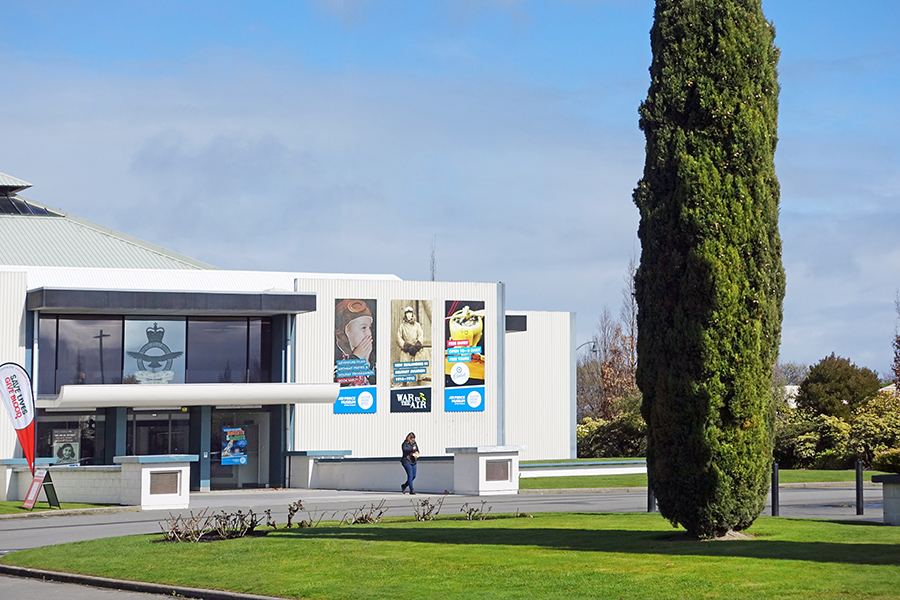 - is the National Air Force Museum of New Zealand.
In my previous blog I described just a few of the attractions in the Public display area. I recommend at least an hour and a half to wander around its exhibitions, aircraft and other memorabilia in this Public space.
But there is more to be seen. Alongside the Public spaces you will find the Reserve Collection of aircraft and engines, together with behind-the-scenes storage and workshops. It's here that staff rebuild and refurbish aircraft and where you can see planes that are in various stages of completion. Maybe the opportunity also to talk with some of the RNZAF staff and volunteers who work there.
In order to explore these hidden gems you must take one of the museum's guided tours. These take place several times throughout each day and there are two types of tour on offer - engines and stories. We chose stories and met up with our guide Virginia, who also works at the Canterbury Museum. Like all the staff we met, Virginia is engaging, enthusiastic and knowledgeable and what set out to be a half-hour tour soon grew as the anecdotes and poignant stories unfolded. Here are just a few snippets to whet your appetite.
Our tour commenced in the Public area
Everyone has heard of Richie McCaw, the most successful captain of the All Blacks, the most capped test rugby player ever and voted World Rugby Player of the year three times. Less well known is the fact that Richie flies gliders and holds a commercial pilot's licence, both helicopters and fixed wing. Must be in the blood - his grandfather Jim McCaw flew with 486 squadron in Britain in WWII and no doubt Richie grew up listening to Jim's exploits. Jim McCaw piloted Hawker Typhoons over France early in the conflict before moving on to Tempests intercepting V1 flying bombs between England's east coast and London, more than 300 missions in all. He was awarded the Distinguished Flying Cross.
Another public exhibit features some memorabilia together with the achievements of the various crews of the Catalina seaplane called Jumbo that rescued ditched crews from 24 planes and 2 vessels, 79 people in total, from across the Pacific Ocean during two years of WWII.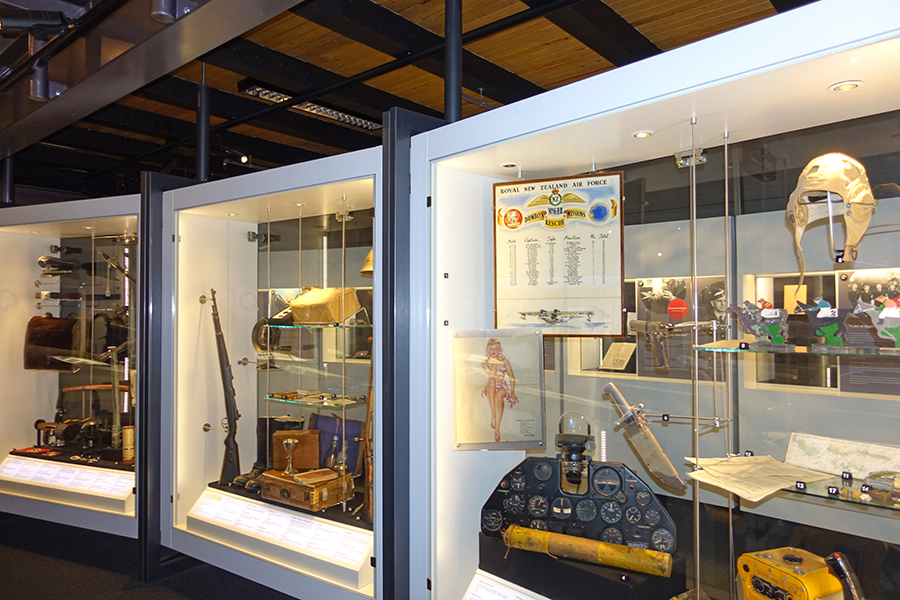 But what added to the impact of Jumbo's exploits was to see another Catalina, Vickers PBV-1A, in the Reserve collection. Its dismantled fuselage stripped bare in the workshop as RNZAF staff and volunteers undertake some detailed conservation work. It's said that the pilot held his breath throughout its last flight as the journey was accompanied by a symphony of rivets popping one by one…. We didn't stop to count the rivets.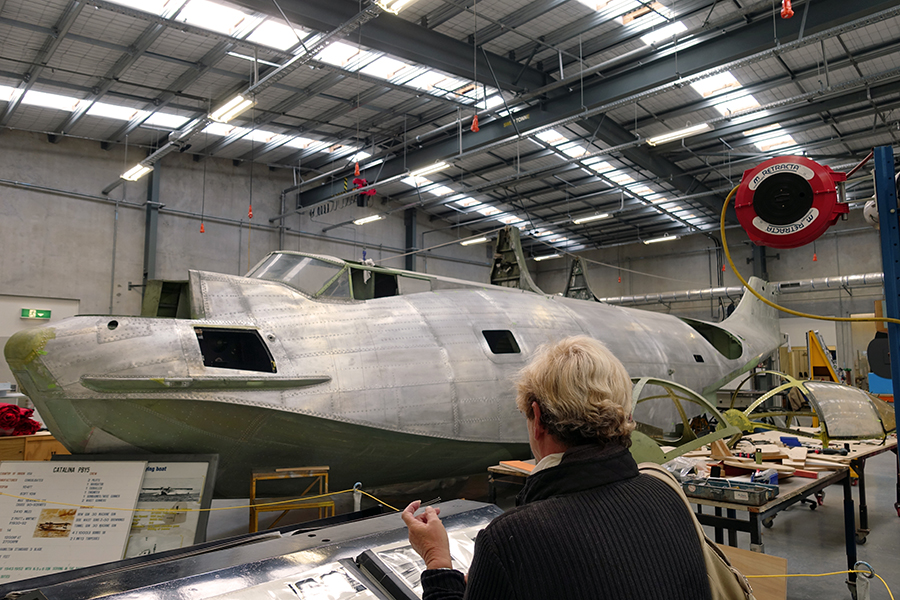 The reputation of the Bristol Freighter and the antics on board that seemed to me to be either illegal, immoral or downright impossible!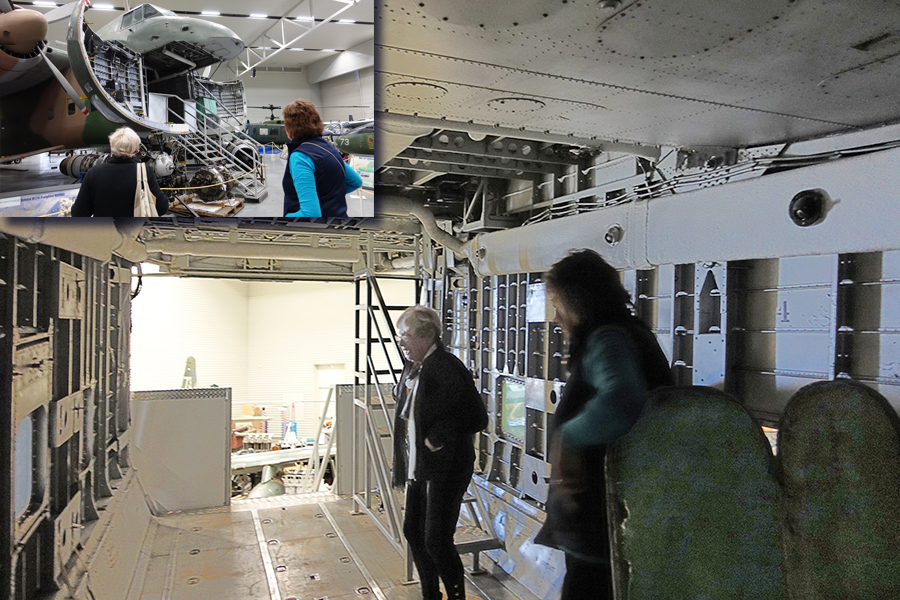 But perhaps the most striking exhibit has to be the Zeppelin engine. A souvenir from WWI.
No one knows how it got to New Zealand let alone how it arrived in the museum's repository but like so many trophies that were brought back from that conflict maybe it was destined for a farm somewhere to be adapted as a generator or tractor engine? How bizarre. And is it me or does it look more like a Steam Punk commercial espresso machine better suited to a trendy cafe?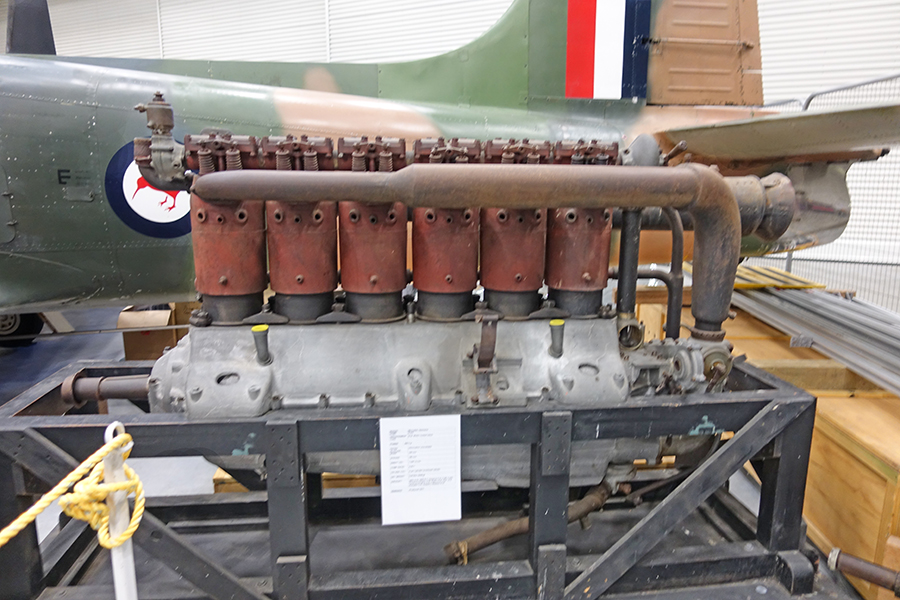 Admission to the National Air Force Museum of New Zealand is free and a great way to spend at least half a day if you can manage it. All just 15 minutes away from the centre of Christchurch with its Botanical Gardens, Art galleries and historic buildings.