Among the many tourist attractions of our wonderful garden city is a trip on the Gondola. Located at Ferrymead in the Heathcote Valley it's a wonderful experience and the views from the hilltop are a great photo opportunity and well-worth the ride.
So it's surprising that many of our visitors miss the Ferrymead Heritage Park close by, down below. Home to many preservation and heritage societies, its a real treasure and certainly worth a leisurely hour or two of your time.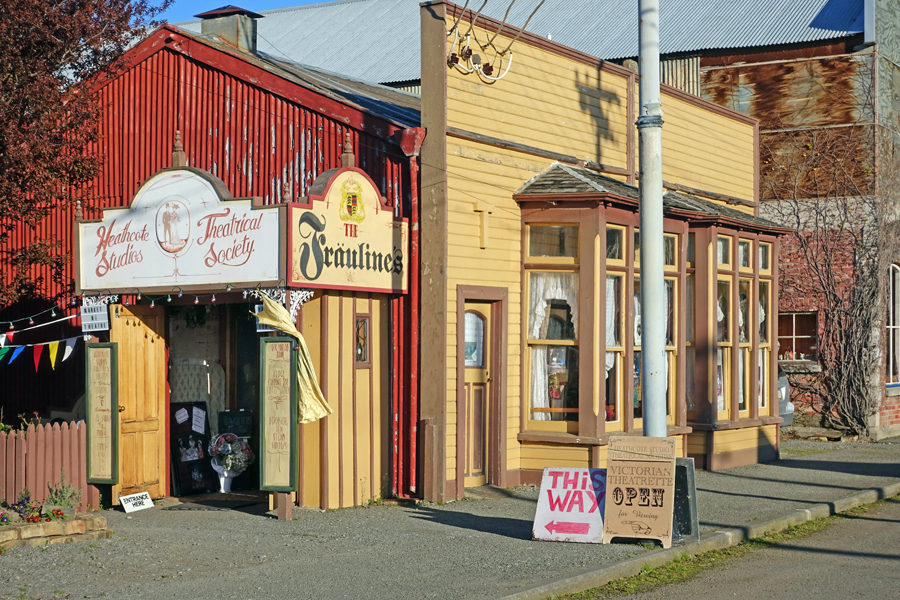 Recently we took a couple of our guests to one of the Park's many special events, this one a monthly open evening with plenty of food trucks to tempt the tastebuds and fuel our visit. The Heritage Park has grown up around an existing railway line and terminus and is laid out like an early pioneer township with stores and boardwalks, a reminder of early settlers here and of gold rush and shanty towns to be found elsewhere - both in New Zealand and in other countries.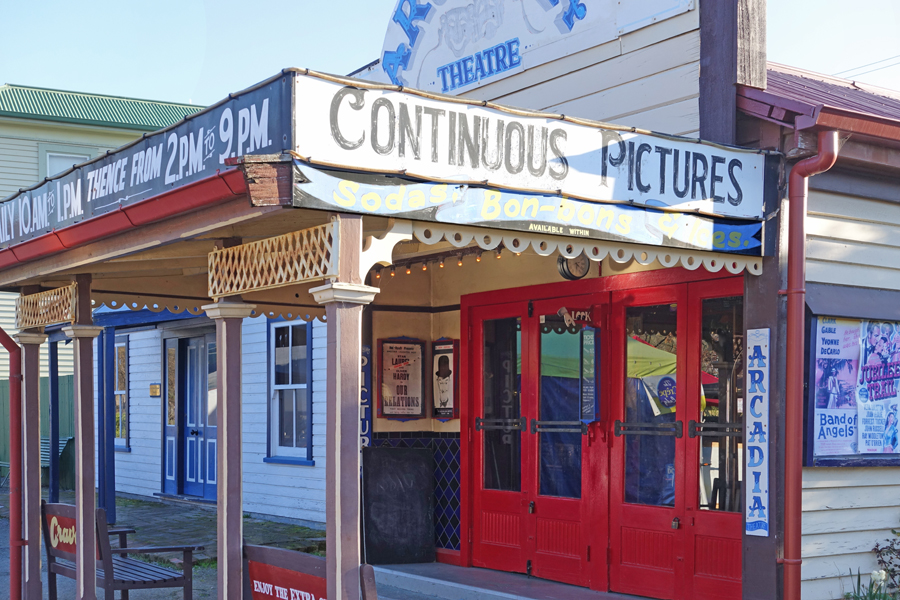 Each store is crammed full of memorabilia and curiosities. A host of trades and professions are represented from blacksmiths to printers, art house to transport. Barry and David reminisced over old movies after checking out the film posters.
The Park is also home to a collection of vehicles including cars, trams, trains, even planes, all fascinating and many undergoing restoration in the engineering sheds by volunteers. We bought tickets ($2) for a return journey through the Heathcote Valley on a Railcar that used to be in service through to Picton up until nearly 30 years ago. Now fully restored, the comfortable interior is 50's retro. Can't help thinking it would be nice to see it back in service once again, running between Ferrymead and the city centre!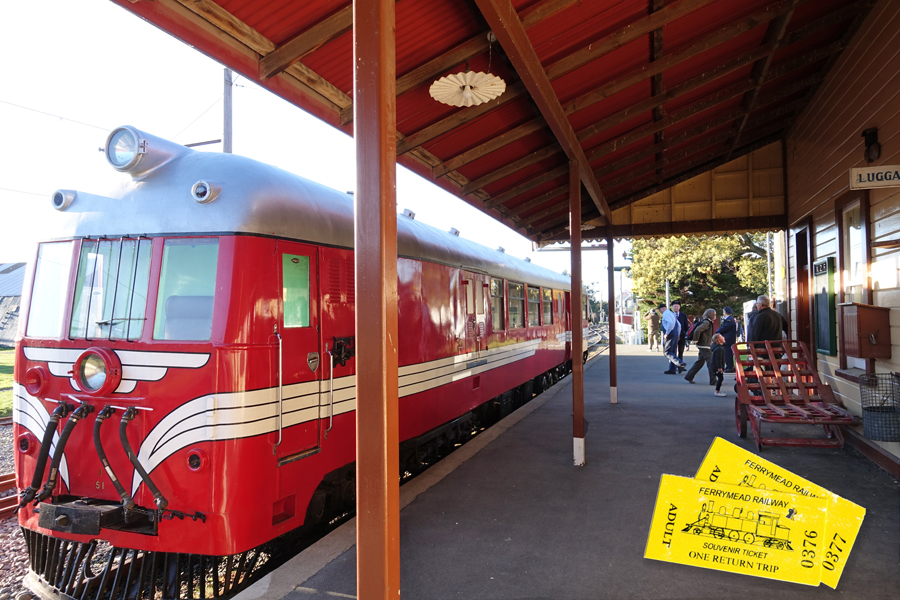 Our ticket also got us a ride on the Tram, it's one of many that the society has restored some of which now operate around the city.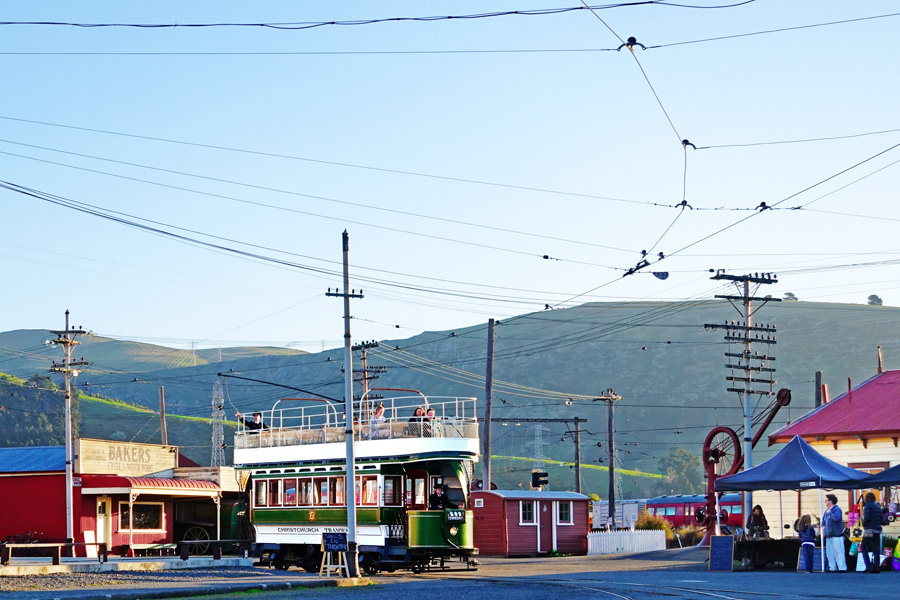 So when you are in your Gondola car looking out over Christchurch get your bearings and locate the Heritage Park. And after your trip down memory lane why not top it all off with a spot of lunch at the Valley Inn Tavern…
Oh yes, the first public railway in New Zealand?
It ran between Ferrymead and the centre of Christchurch and it began in 1861.