Looking out at our city skyline I can't help but reflect on how much it has changed in recent years.
Some views are temporary, although there are fewer of those as the new profile of Christchurch asserts itself. Our city is now a vibrant, lively and fascinating blend of old and new architecture, an exciting place to be. On its landscape we have a prominent French visitor, here at least until next year. His name is Francois and he is a huge crane working on the construction of Christchurch's new Convention Centre.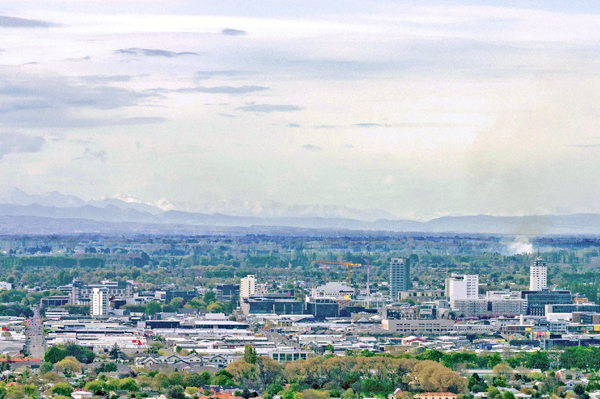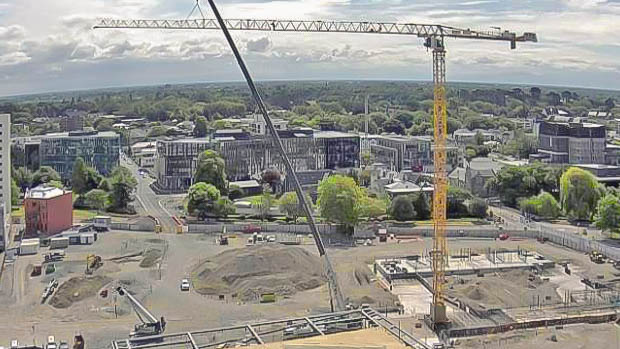 A fixture on our skyline
Francois is the latest in a series of very tall imports. You get no prize for guessing their presence has been largely as a result of the Christchurch earthquakes that happened 8 years ago.
Many of our guests and visitors remark on the innovative and attractive buildings around our city and how so much of that is new. Of course this accomplishment is due in no small part to those companies with their monster machinery - Big Boys Toys that at the time of their stay in Christchurch were the largest cranes in the Southern Hemisphere.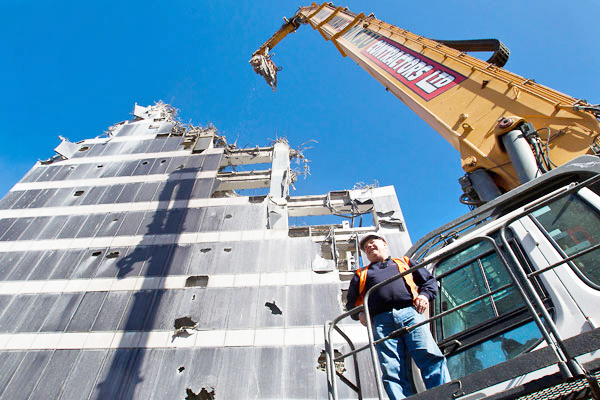 The first giant arrived in 2011 from Birmingham in the UK and as the result of a competition on a local radio station he was named Twinkle Toes. He was pivotal to the deconstruction of many of the damaged high rise buildings in Christchurch. Twinkle Toes and his driver Bill Robinson were here for 2 years and Bill made a lot of friends around town.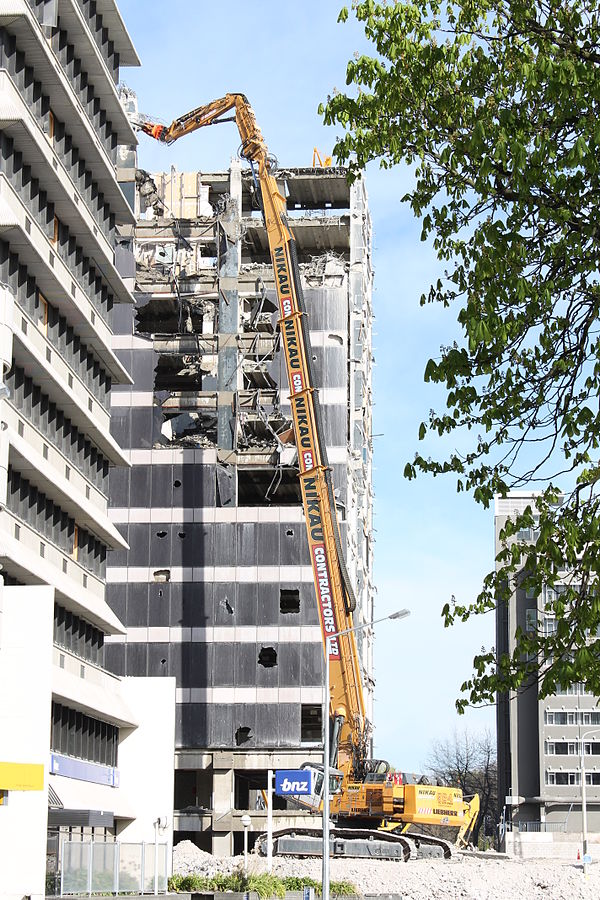 There have been other notable foreigners since then
Each larger than its predecessor, cranes such as Big Red from Germany have dominated the city but the credit for producing the most amusing name must surely go to the school of dentistry in Dunedin. They dreamed up something special for the massive crane that was shipped down to Dunedin from Christchurch. Paying homage to one of Christchurch's favourite boys, Richie McCaw, captain of our Canterbury Crusaders, the most successful captain of the All Blacks, the most capped test rugby player ever and voted World Rugby Player of the year three times (readers of my previous Blogs will recognise my 'copy and paste' at this point), they named the crane Reachie McClaw.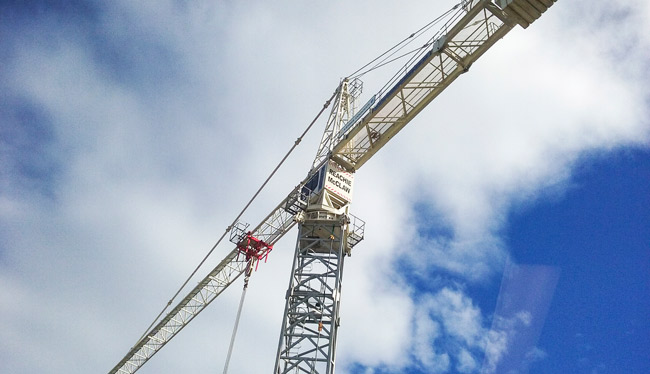 Maybe Reachie McClaw will go into the history books along with the likes of Boaty McBoatface.